BRANDING ON A CULT LEVEL.
Everyone knows Dansko.
But that wasn't always the case.
When we first started working with Dansko the brand was not exactly a household name. Our passion for the company and their love for the Danish clog inspired us to create viral content that elevated the brand to cult status, helping them grow from a $17 million company to over $70 million. The authentic attitude keeps the brand as rockin' as the bottom of their clogs do to your stride.
ADVERTISING
Never afraid to stand out - bold, whimsical and authenticity set the tone for local and national advertising.
CATALOG
Almost a collectors item - this issue features artists/brand ambassadors at work on their passion, shot on location in their studios, donning their favorite pair.
ADVERTISING
Capturing multiple demographics – while showing off the product and whimsy of the brand – was the objective behind this campaign. The result is name recognition that sticks like the rubber soles.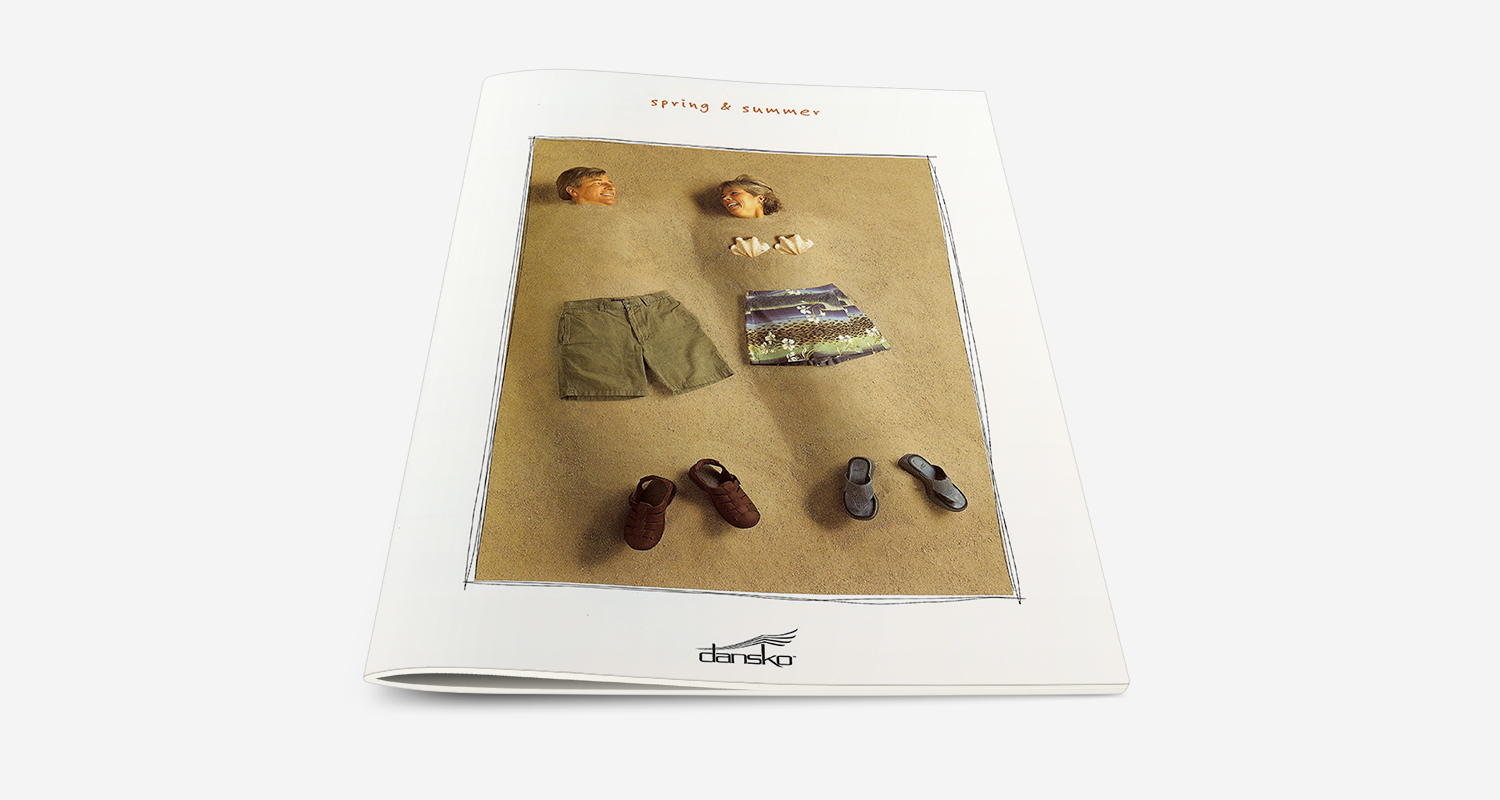 CATALOG
In true form to the brand, Mandy and Peter, CEO and COE (Chief Of Everything Else), share in the fun of promoting their footwear. The interior pages feature authentic locations and performing artists wearing their favorite Danskos.