WE'RE MASTERS OF BRAND ACTIVATION.
We've been working on our mastery of the hospitality industry for more than eighteen years, as agency of record. For the record, that makes us experts in the field. We're ranked in the top 10% nationwide for our marketing support by Unique Venues™.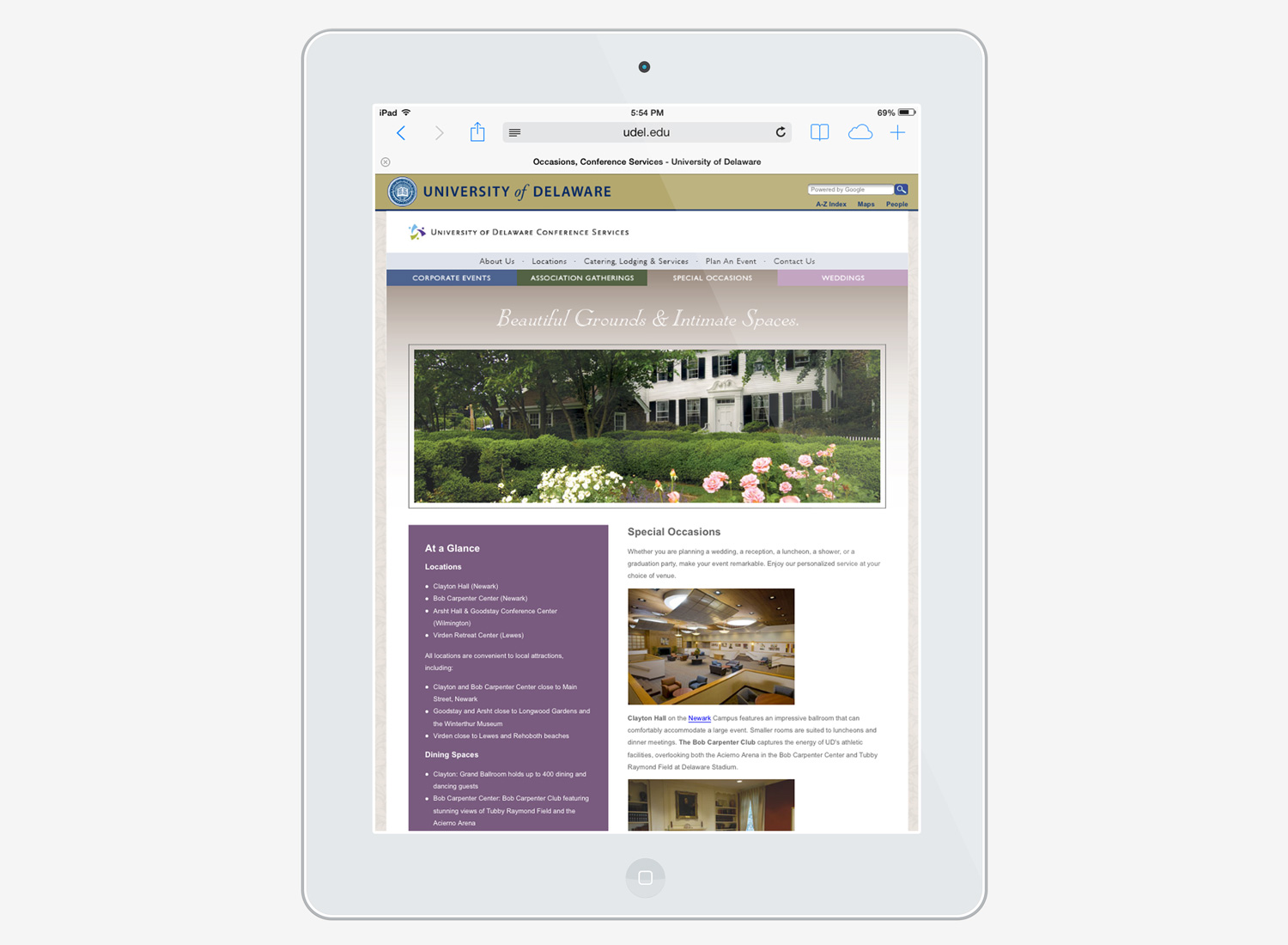 WEBSITE
When you're planning an event you want an interesting location, but it must be event appropriate as well. How do you find that? We designed a cool dual navigation system that allows you to search by location or event type. It's all part of the integrated brand awareness campaign we developed.
ADVERTISING
With multiple locations and the resources to suit just about any meeting need you can imagine, the objective was to establish the brand as the heavy hitter it deserves to be in the industry. Friendly, approachable and donned with luxurious location photography, these ads are designed for broad appeal and authentically represent each venue and the professional team.
ONLINE BANNER ADS
These banner ads run in local and national targeted locations online as part of the strategic marketing outreach program developed for maximum ROI - consistent with the overall brand yet designed for a quick read utilizing best SEO practices.
BROCHURES
In the real world, sometimes tactile things are a necessity. Luckily, the digital assets we created could also be used to create brochures, that were actually digitally printed on recycled paper. These mailers and handouts were incredibly inexpensive to produce and are extremely useful when interacting face to face with another human being.