PROGRESSIVE EDUCATION.
Modern day thinking since 1971.
Everyone's talking about it. NCCL has been doing it for the past 45 years. At NCCL, students have learning experiences that engage them deeply, allow them to progress at a pace that meets their individual needs, and helps them master the skills for today and tomorrow. Their customized activity-based curriculum has allowed students to immerse themselves in projects, take on challenging problems, and ultimately, responsibility for their own learning.
BRAND INDENTITY
NCCL needed a punch in the brand, one with the same audacity they have in their approach to teaching. So we updated it to be clean, bold, and colorful – utilizing a palette as vibrant as their approach to education.
RECRUITMENT BROCHURE
In producing their new recruitment brochure, we tell it like it is, no beating around the proverb. The result is a succinct marketing approach with crystal clarity of message, just like their teaching philosophy.
ON-LINE BANNER ADS
Using a variety of formats, our advertising showcases philosophical facts and school highlights, and also address topics of concern in today's education climate. Designed to create a sense of uniqueness, these have proven to be real eye-openers and compelling to parents who are seeking an alternative.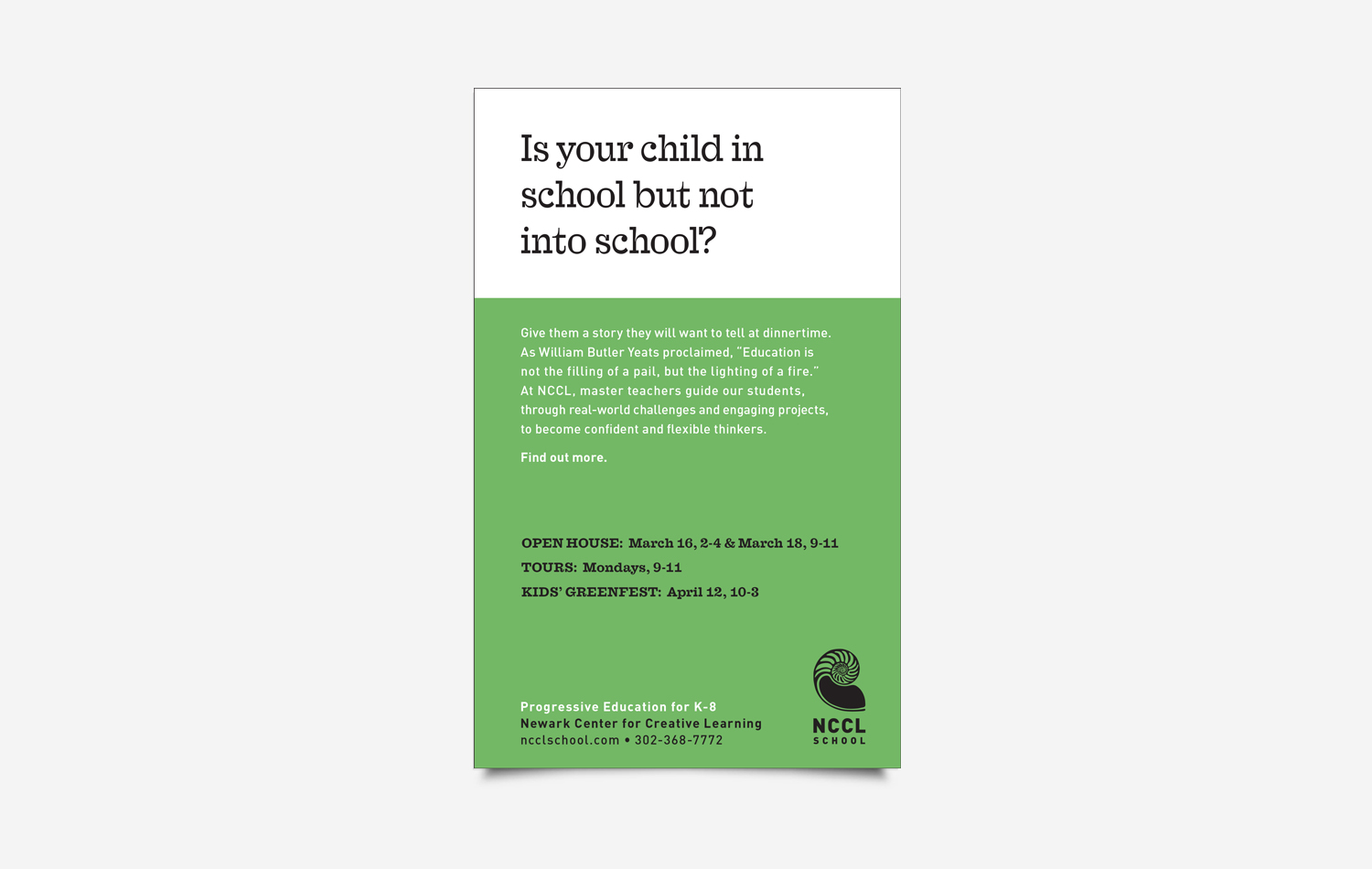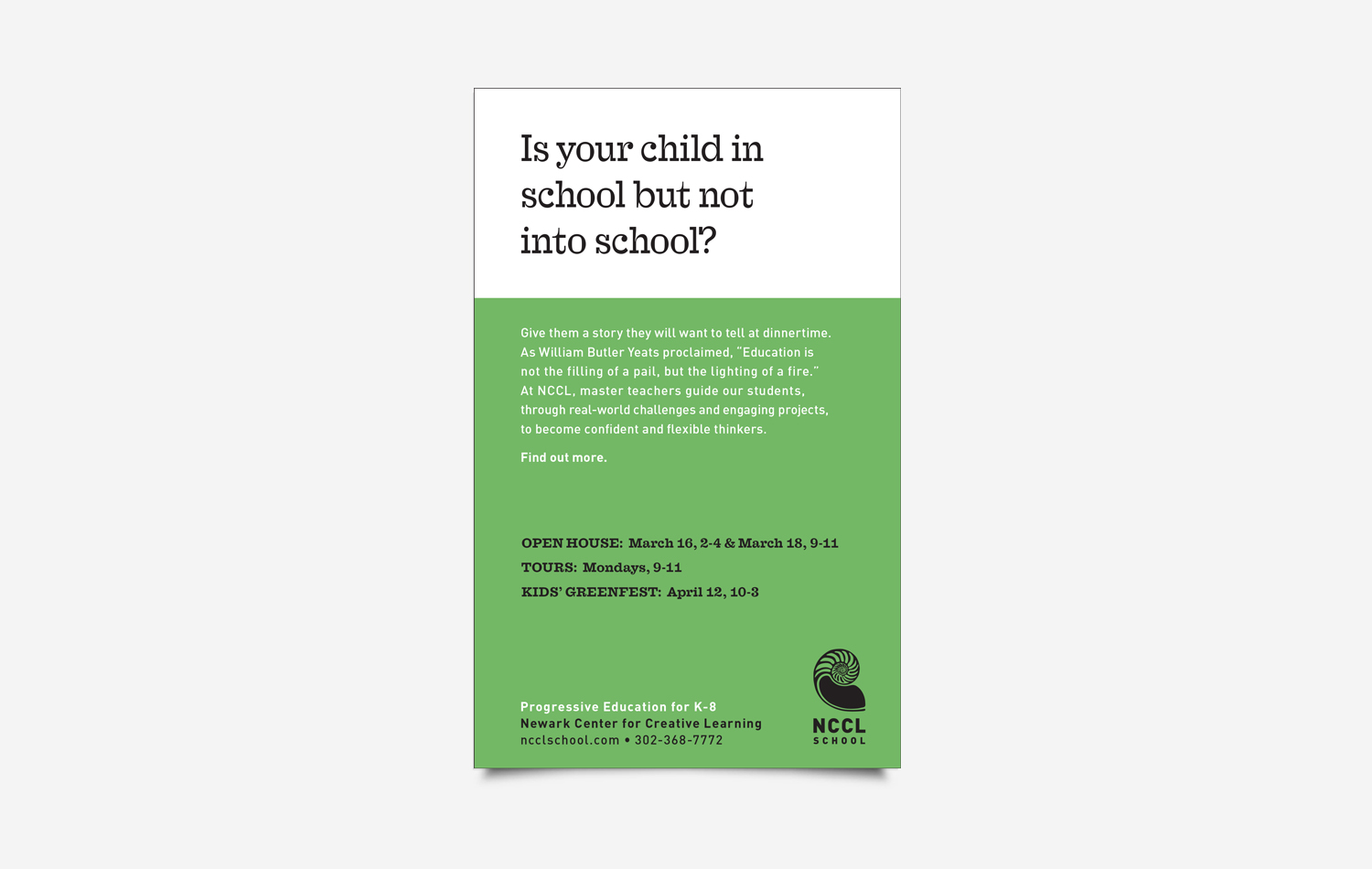 PRINT ADVERTISING
Following suit with our on-line ads, our print advertising is an expanded version with deeper explanations.